Delivery
Shipping by courier ヤマト運輸 (Kuroneko Yamato Transport) warrants delivery within 1 business day, in addition to acceptance, excluding weekends and holidays.
For shipment to smaller resorts and islands (Okinawa) delivery time is 2 working days.
We remind that is always possible to check the shipment status from the Account Area or by calling or visiting the ヤマト運輸 web site.
WARNING: in the case of payment on delivery "COD (Cash on Delivery)" the courier will only accept CASH.
Choice of the delivery time (no additional cost)
At the time of order you can select the preferred delivery time. In case of being absent at the time of delivery, you can request further re-delivery by contacting the customer service of the courier ヤマト運輸 by telephone (toll-free 0120-17-9625 or 03-6757-1061) or via the internet site (link).
Delivery Time Selection (* no additional cost required *)
Before Noon
14:00-16:00
16:00-18:00
18:00-20:00
19:00-21:00
Shipping Fees
Shipping costs are only 99円 (taxes included) all over the country, islands included and for any payment method (including the cash-on-delivery service!).
For orders below 3,000円 (including taxes), shipping costs will be 500円 (including taxes).
Packaging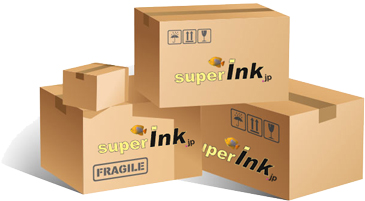 For delivery of orders we use only single or dual wave carton boxes, which are suitable for preserving the integrity of the contents.
In addition, we use filling material inside the boxes, to prevent damage to products from impact and/or crushing.